E-bus deployment worldwide: An exchange with SOLUTIONSplus experts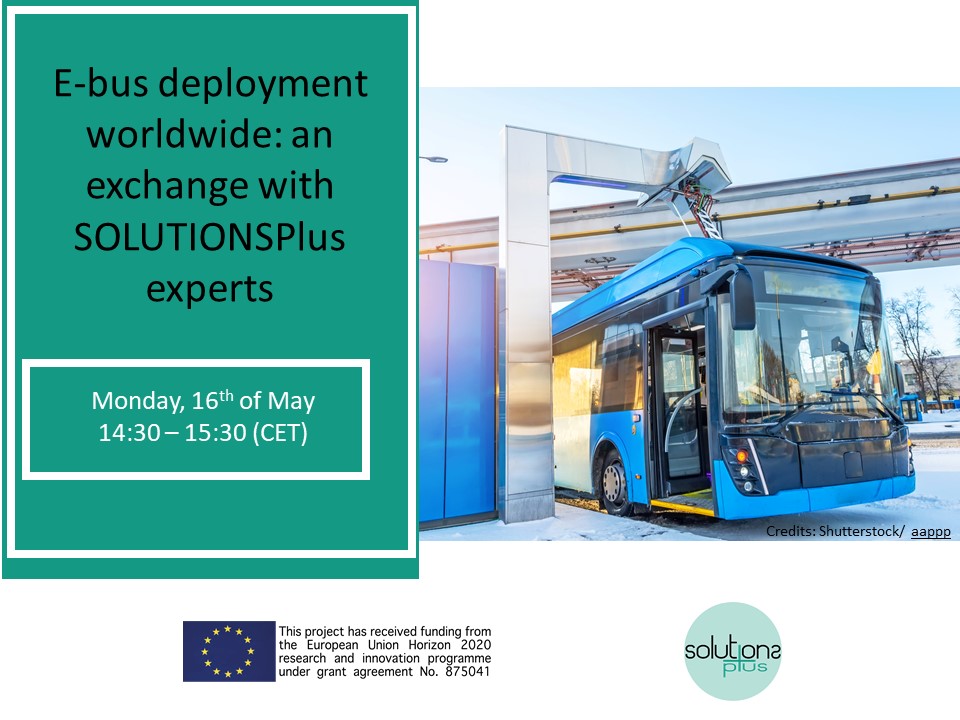 Join us for the 1st Exchange Session of the SOLUTIONSplus Global Learning Programme! The session will take place on 16 May 2022 (14:30 – 15:30 CEST) and will serve as a Q&A event of our 2nd e-course "Electrification of buses and integration in cities' public transport systems".
A panel of invited speakers will share their experiences on the e-bus deployment in different parts of the world, and participants will have the opportunity to post questions, clear doubts and engage in the discussion. Participants of the Learning Programme and anyone interested in the e-mobility field are invited to join!
Take a closer look at the
agenda
.