6th International EurOMA Sustainable Operations and Supply Chains Forum
March 18, 2019

-

March 19, 2019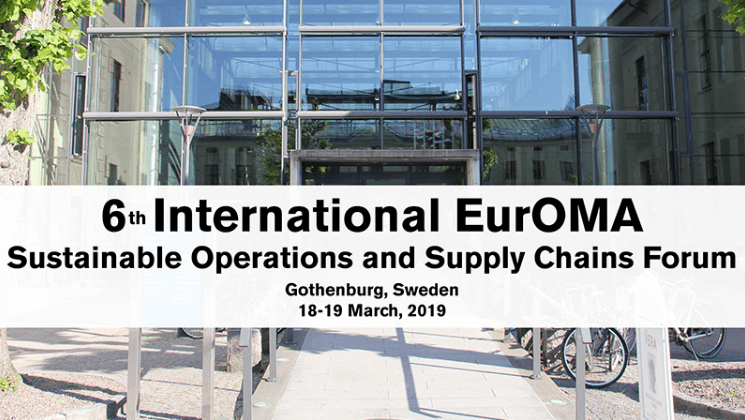 Sustainability is a business objective to which many organisations aspire, but achieving this aspirational goal presents many operations and supply chain management challenges. The forum targets all researchers interested in Sustainable Operations and Supply Chain Management. It aims at stimulating discussion between researchers and research communities and encouraging studies that elaborate on the important questions of how to develop, improve operate and study operations and supply chains in a truly sustainable way. The event enables and encourages in-depth discussions in a small setting in order to generate new insights and facilitate collaborative opportunities.
This year's theme is engagement and co-creation of knowledge to enable the concurrent development of theory and practice. Contributions in this area are most welcome at the conference. As for the earlier Forum events, all contributions that include aspects of environmental or social sustainability are invited.
The Forum will use three different session formats
Plenary Sessions
Discussion sessions for work-in-progress papers
Sessions for regular conference papers
Click here for more information on the event.