Accelerating 5G Innovation in Europe
June 16, 2022 @ 1:00 pm

-

3:15 pm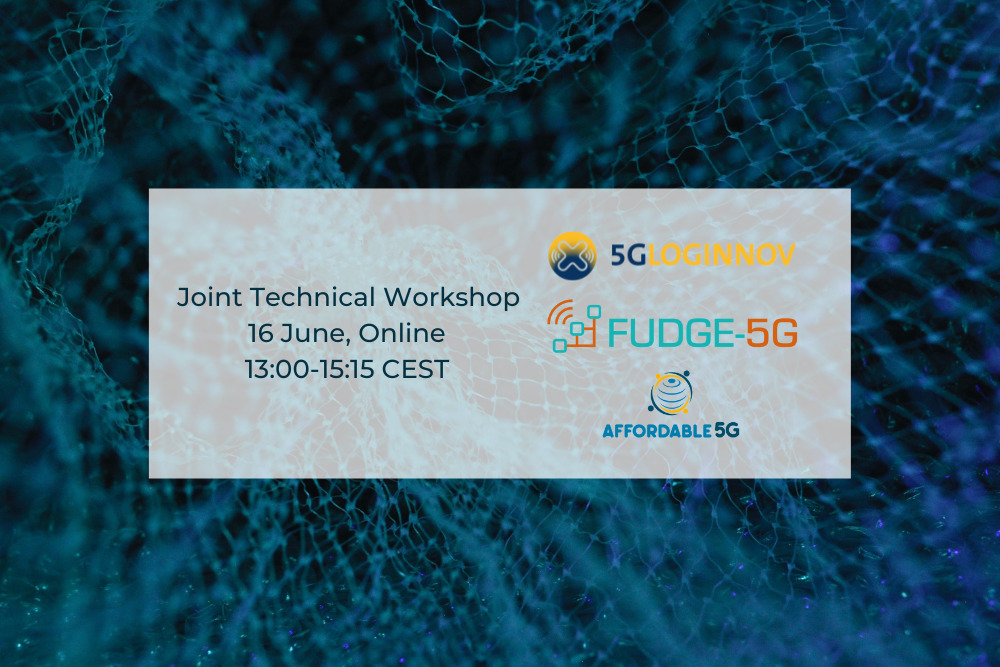 The combined event "Accelerating 5G Innovation in Europe. Challenges and Opportunities for Private Networks focusing on CAD, Transport & Logistics, Smart City, Manufacturing" addresses technology-specific topics and plan to discuss in detail the implementation of 5G technologies to contribute to the debate about the advancement in the adoption of 5G technologies in several sectors. 5G-LOGINNOV, FUDGE-5G and Affordable 5G projects matured their 5G-expertises in relation to the optimisation of traffic operations at ports and logistics, the delivery of a solution covering the needs of private and enterprise networks and the definition of a 5G architecture for private networks allowing interoperability and customization for industry verticals.
The event is free of charge. You can register filling in this form.
Download the draft agenda of the meeting by clicking here.