Automated Vehicle (AV) Forum on Driverless Passanger Transport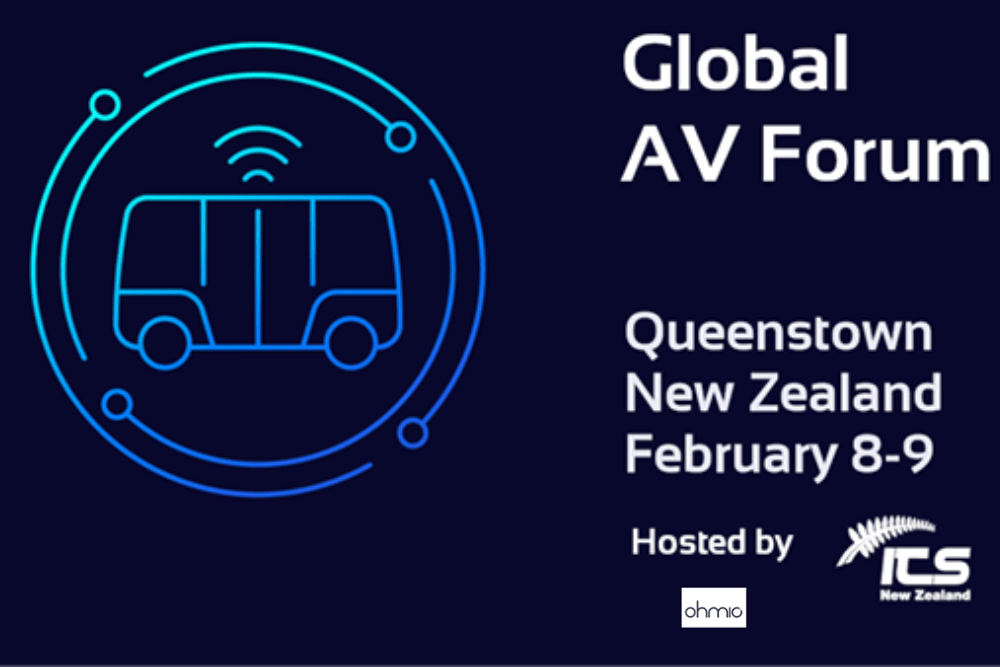 Queenstown, New Zealand is set to host the country's first ever forum on Driverless Passenger Transport, brought to you by ITSNZ in association with Ohmio Automotion. The two-day online event, taking place on 8 – 9 February, will bring together over 30 international experts to discuss the role of autonomous transport solutions in solving the first and last-mile challenge in public transport.
The forum will be divided into four themes, each exploring various aspects of autonomous transport. The first theme, "The Value Proposition and Contribution to Transport Outcomes", will provide attendees with an understanding of the potential impact autonomous vehicles could have on public transport, followed by the second theme which will feature a demonstration of Ohmio Automotion's autonomous first and last-mile solution. "Technology and Standards Development" is the theme of the third panel, kicked off by Mr Joost Vantomme, ERTICO CEO who will provide insights into the European Roadmap for CCAM (Connected, Cooperative and Automated Mobility) and the European agenda on Sustainable and Smart Mobility. Joost will also share examples of ERTICO projects on connected and automated driving and lessons learned for various stakeholders such as vehicle manufacturers, infrastructure providers, cities, and policy makers.
The final theme, "Policy and Infrastructure Requirements", will be led by Tamara, who will focus on the first and last mile role for urban and peri-urban mobility and opportunities to accelerate the large scale deployment of autonomous vehicles. Tamara will also share best practices from Europe and lessons learned for large scale deployment of autonomous first and last-mile solutions.
This two-day forum will provide attendees with a wealth of knowledge and understanding about the successful implementation of autonomous shuttles in the transport system. For those interested in attending, please visit the forum page to register.
Do no miss this opportunity to be a part of the conversation shaping the future of autonomous transport in New Zealand and beyond!
Access the full programme here.