ERTICO FOCUS ON Event: Digitalisation of Transportation
December 8, 2022 @ 10:00 am

-

4:00 pm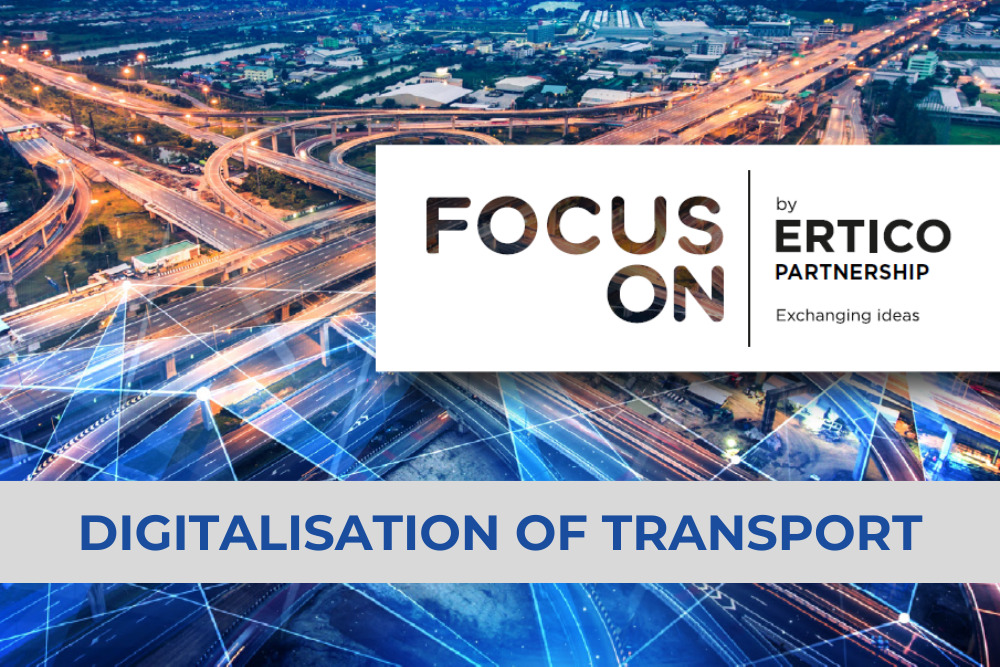 After nearly three years of virtual gatherings, ERTICO is bringing back 'FOCUS ON', a series of Partnership events organised to discuss and exchange ideas on a specific topic under the umbrella of Intelligent Transport Systems & Services (ITS). Digital Transformation in the Transport and Mobility Industry is the overarching theme of the next event held in person on Thursday, 8 December, from 10.00 to 16.00 in Brussels. 
The return of the FOCUS ON will be the first under the leadership of Joost Vantomme, CEO of ERTICO, since January 2022. "We are thrilled to reassume the FOCUS ON event, a renowned event and unique opportunity for the Partnership to come together to share knowledge and thoughts on innovative solutions covering key topics around Digitalisation in ITS", says Mr Vantomme.
Digitalising ITS together with our Partners
The FOCUS ON event next month will provide a clearer understanding of how the ITS landscape and its key players are evolving and contributing to digital platforms. Digitalisation is a hot topic across the ecosystem, affecting every aspect of the mobility experience: safety, efficiency, comfort and sustainability. This mirrors the ERTICO Partnership's mission to contribute to advancing digital transformations in the ITS sector by focusing on innovative solutions.
A day filled with exchanging views
The FOCUS ON is organised as a full-day event divided into three Panel discussions covering different perspectives on advancing digitalising transport and mobility, including questions on the role of data platforms, emerging barriers and obstacles, and data infrastructure, amongst other crucial topics. On this occasion, ERTICO invites a representative from the European Commission to deliver a keynote speech on the Smart and Efficient Mobility Strategy and the European Green Deal targets.
In the afternoon, Partners will have the opportunity to visit four of the Mobility Data Spaces that are working with ERTICO: ADASIS, EAVP, SENSORIS and TISA.
The general public is also invited to participate in the final Panel discussion from 14.30 to 15.30 to hear more about the topic 'Abiding by EU Mobility action and Impact on Users'. Get in touch with our Senior Partnership Officer, Agne Vaitekenaite, a.vaitekenaite@mail.ertico.com to learn more about how to participate.
The final agenda will shortly be shared with our Partners.