ESA Commercialisation Days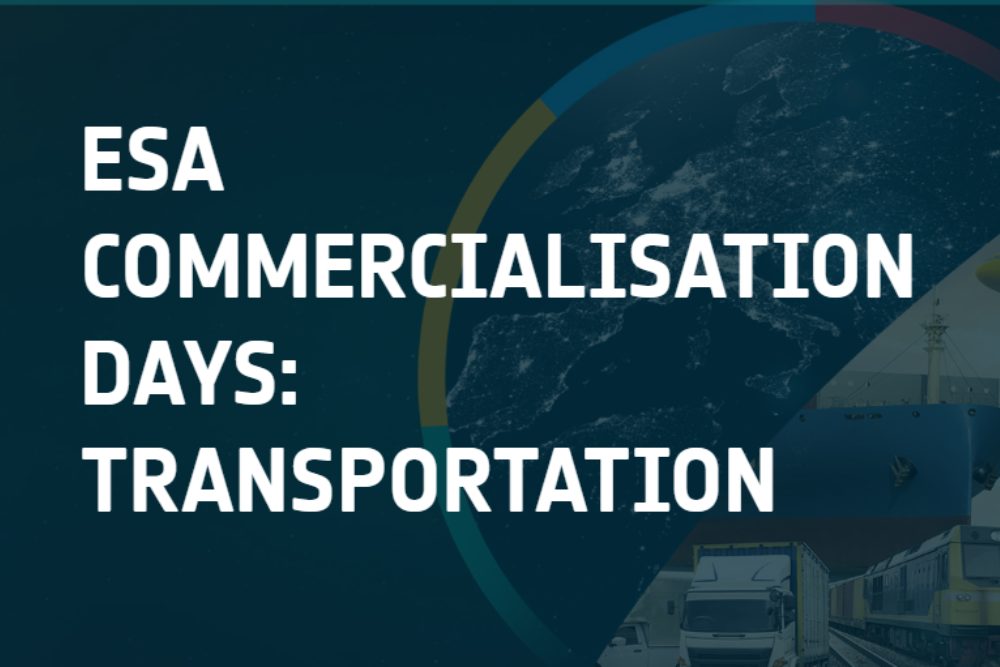 The ESA Commercialisation Days on Transportation will be held on Monday 27 November 2023, focusing on the key actors within the Space and Transportation sectors and what exists at the intersection of these two industries.  On this occasion, we are pleased to extend the invitation to the event and to hear the thoughts from ERTICO Senior Manager, Dr. Nikolaos Tsampieris, alongside other distinguished experts in the field who will be presenting in the session on 'Road Transportation & Space' starting at 10:00 CET. 
The ESA Commercialisation Days serve as a nexus for leading institutions, research organisations, industry experts, and investors, all converging to drive dynamic collaborations between the space and transportation sectors. Together, we are actively developing innovative solutions that will be instrumental in shaping the future landscape. Attendees will have the opportunity to gain valuable insights into how space technology plays a key role in advancing transportation solutions.
Your presence will be instrumental in shaping the dialogue and steering us towards a brighter, more connected future. Join us to learn more about how space technology intersects with transportation and participate in the conversation.