High-level Conference "Multimodal transport – towards the future"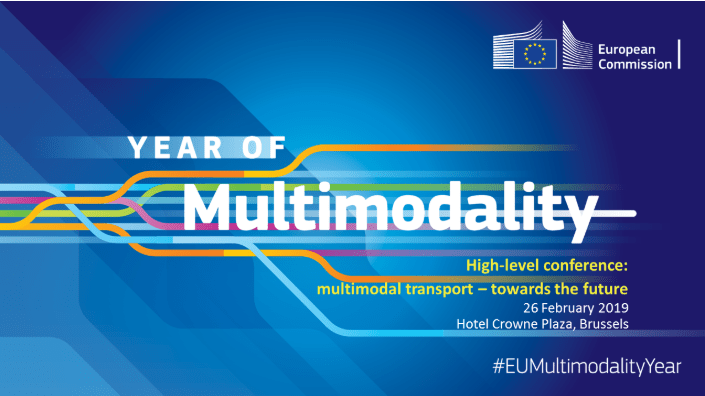 European Commissioner for Transport Violeta Bulc and the Directorate-General for Transport and Mobility (DG MOVE) are inviting transport stakeholders for a High Level conference "Multimodal transport – towards the future", officially closing  the 2018 Year of Multimodality. The thematic year was called to promote the functioning of the transport sector as a fully integrated system, making better use of existing capacities in all transport modes, and improving efficiency of the logistics chains.
The conference will take place at the Hotel Crowne Plaza, (Rue Gineste 3, 1210 Brussels) in the afternoon of the 26th February 2019 (registration starting at 13:30), and will be followed by a reception.
The conference will summarise the achievements of the Year of  Multimodality, discuss with stakeholders possible gaps towards the transport system of the future, and address with them opportunities and new openings for a seamless multimodal transport system.
Click here for more information.