ITS UK Summit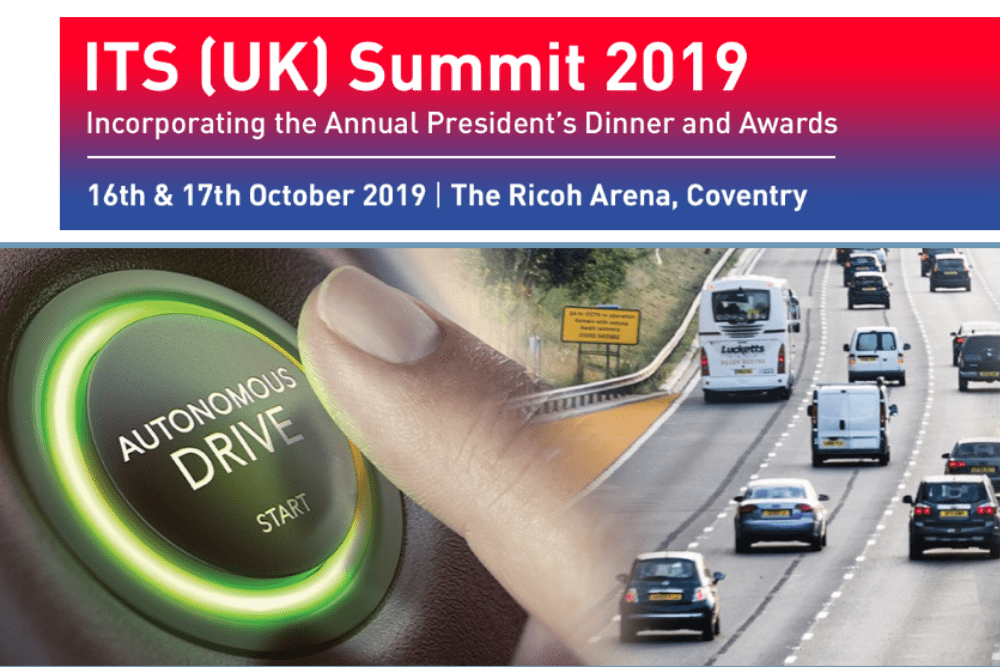 The ITS (UK) Summit takes place on 17 October at the Ricoh Arena in Coventry. This year's welcome again comes from ITS (UK) President Steve Norris while Mike Waters, who is Director of Policy, Strategy and Innovation, Transport for West Midlands is keynote speaker.
The day focusses on the policy, implementation and funding of transport technology solutions, rather than the technology itself.  Mr Waters will be concentrating on the multiple ITS solutions implemented in the West Midlands, and how they made them happen.  Participants will also hear from Lee Rowbotham, Senior Stakeholder Manager at Transport Focus, about how to put the travelling public at the centre of all policy decisions.
After last year's success there will be another Oxford-Style debate this year on the subject of Mobility as a Service.  The motion is: "This house believes that we are in the last years of private vehicle ownership and shared mobility is the only sustainable future for transport" and will be supported by Dr Alastair McInroy, Senior Programme Manager, Technology Scotland and James Taylor, Managing Director, ShareNow while Andy Graham, Owner White Willow Consulting and Chair, ITS (UK) Connected Vehicles Forum and Catherine Bowen, Senior Policy Advisor  at BVRLA will be opposing it.
There will also be presentations about a variety of ITS subjects such as safety, environment, inclusive mobility, public outreach, transport planning and ITS, collaboration and international co-operation.  There will also be an interactive session about budget priorities and presentations from the ITS (UK) Young Professional essay competition winners.
If you'd like to join the event, please email phutton@its-uk.org.uk.