NAVISP opportunity offered to discuss your ideas using PNT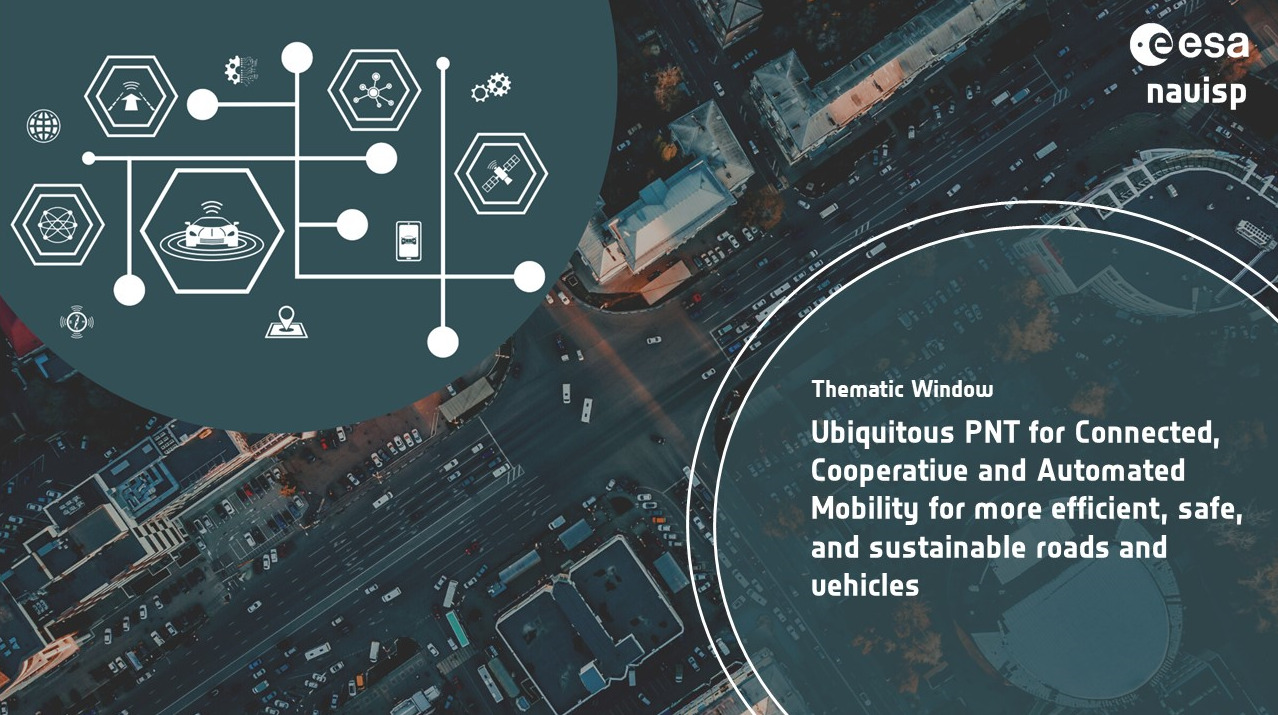 NAVISP opportunity offered to discuss your ideas on using Positioning, Navigation and Timing to revolutionize Connected, Cooperative, Autonomous Mobility (CCAM). Take this opportunity to submit your idea for the open Call for Proposals on CCAM. 
ESA's Navigation Innovation and Support Programme (NAVISP), in cooperation with ERTICO-ITS Europe, has launched a Thematic Window soliciting proposals from European industry, institutions, and research organizations to advance the use of Positioning, Navigation and Timing (PNT) information in the domain of Connected Cooperative Autonomous Mobility (CCAM). From 26  to 27 January, NAVISP will offer the opportunity to book 30-minute time slots to discuss your ideas, answer questions, and help you develop your project design and Outline proposal. Please book your personal appointment here
On the Thematic Window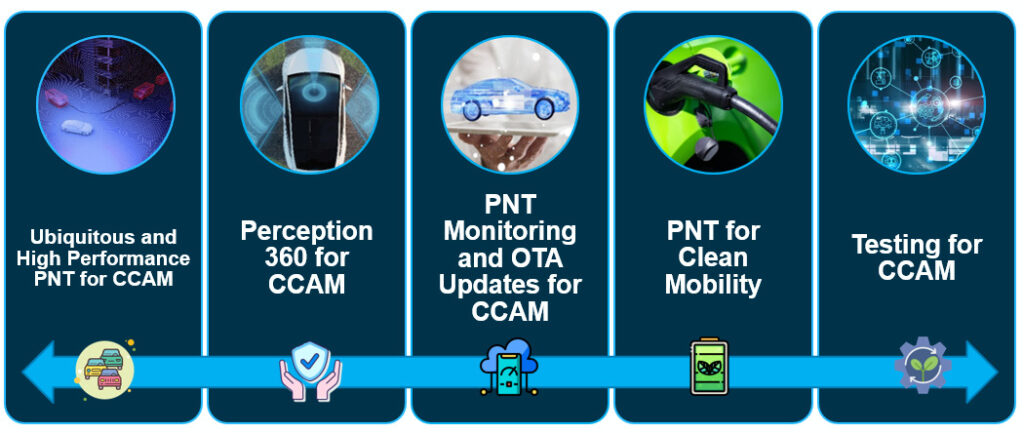 Vehicle automation has gained considerable momentum in recent years. The use of complementary technologies is already evident daily, with a clear trend toward adopting (semi-) autonomous solutions. Most of these solutions operate in a distributed and decentralized manner, so they require communication and connectivity between the elements in the system. As a result, demand is growing for vehicles that cooperate and coordinate with each other and with infrastructure to perform more complex mobility tasks, providing a safer and more comfortable driving experience and enabling more sustainable forms of transportation.
The provision of ubiquitous positioning, navigation, and timing (PNT) information as well as the full situation awareness of vehicles in the system, belong to the main challenges that need to be countered in the future. Possible PNT solutions for CCAM are as diverse as their application areas and offer technological opportunities not only for passenger cars but also for buses, trucks, and entire infrastructures. This allows for more customized applications such as advanced traffic and parking management, new driving assistance systems, next-generation on-board units or traffic pricing systems. Thus, integrating complementary and alternative PNT technologies in CCAM systems from tomorrow can reduce congestion, increase efficiency, minimize energy consumption, reduce emissions, avoid accidents, and thus provide more sustainable modes of transportation overall.
More information related to the Thematic Window can be found here.
Different potential application areas, related to the integration of PNT information covering different goals and addressing different challenges, to serve as illustration for what the market is currently looking for.