PrepDSpace4Mobility hosts Final Event
September 29 @ 1:00 pm

-

3:00 pm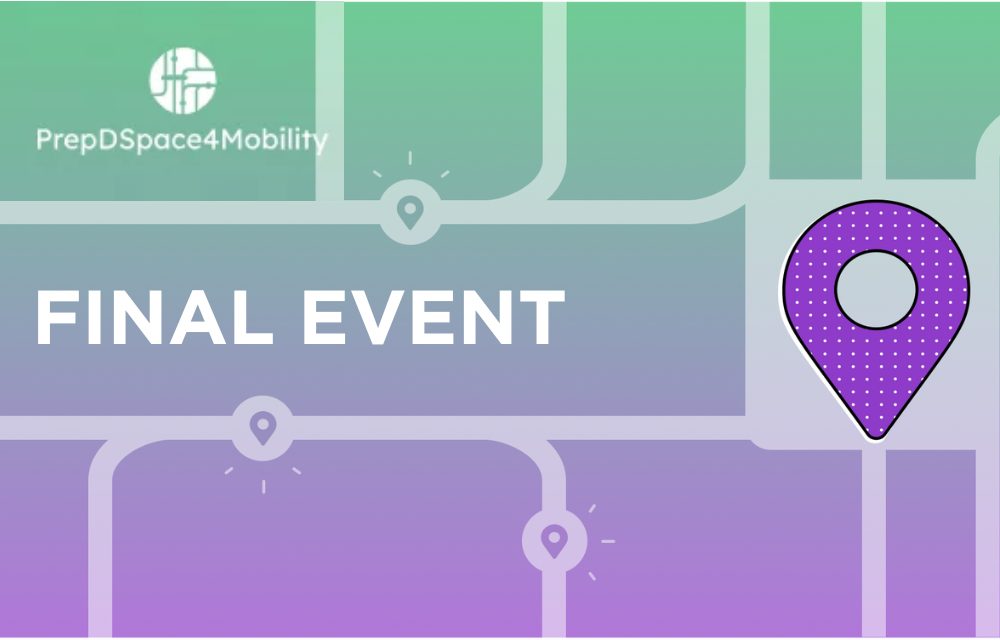 Exciting developments are afoot in European mobility data sharing, with the PrepDSpace4Mobility Project at the forefront of this unified approach. Over the course of the past year, this initiative has mapped out existing data ecosystems and is now unveiling the results and common building blocks during its final event on Friday, 29 September, from 13:00 to 15:00 (CEST).
PrepDSpace4Mobility's mission dovetails seamlessly with ERTICO's commitment to secure and controlled mobility data sharing across Europe. With the project's conclusion on the horizon, seize this opportunity to gain exclusive insights into the future of European mobility. The final event promises to unveil results, showcase key recommended building blocks, and chart a course towards a united European mobility data space. Don't miss out on being part of this historic moment and join online through this link.
Agenda for the final event: 
13:00 – 13:05  Welcome (EIT Urban Mobility)
13:05 – 13:20  Overview of project activities and impact (acatech)
13:20 – 13:45  Data Ecosystems Inventory (Fraunhofer IVI)
13:45 – 14:15  Recommended building blocks and roadmap for the EMDS (TNO)
14:15 – 14:30  European Commission remarks (DG Connect, DG Move)
14:30 – 14:50  Q & A (EIT Urban Mobility)
14:50 – 15:00  Closing (acatech)
Dr. Nikolaos Tsampieris, ERTICO's Senior Manager of Innovation & Deployment, one of the CSA leads, shares his core mission of PrepDSpace4Mobility in an in-depth interview here. He also reflects on the successful workshops held earlier this year, which brought together stakeholders in the mobility and logistics sectors to shape the future of Intelligent Transportation Systems (ITS). These efforts ensure these systems play a pivotal role in the forthcoming European Mobility Data Sharing (EMDS) landscape.