Supply Chain & Logistics Summit & Expo
September 24, 2019

-

September 26, 2019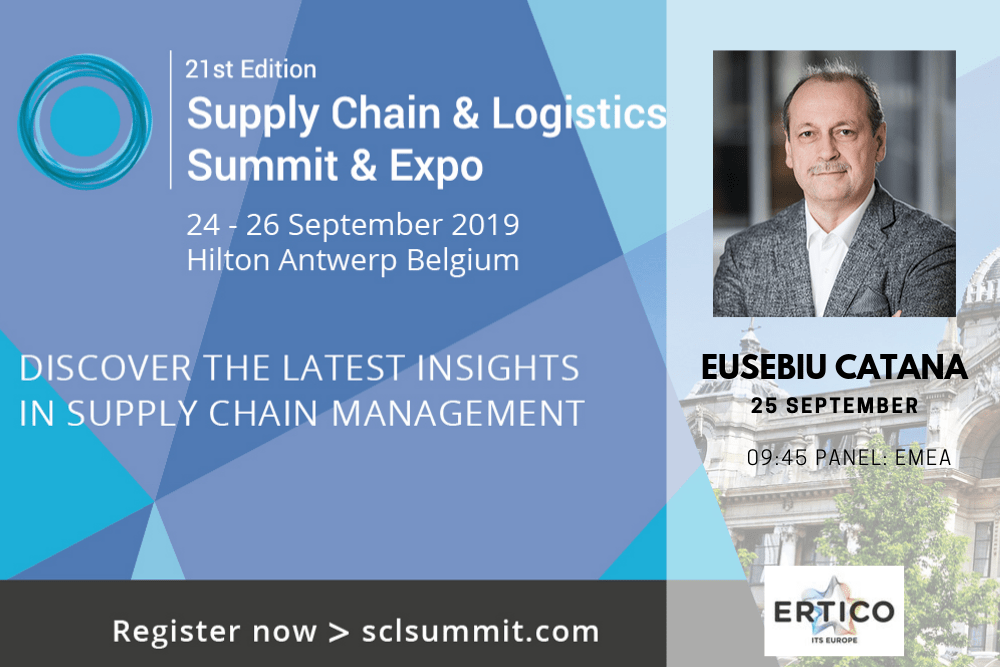 ERTICO has the pleasure to announce the collaboration with the "Supply Chain & Logistics Summit" this September. Join us from 24 to 26 September in Antwerp, Belgium, to listen to some of the most inspiring thought leaders from across a wide spectrum of industries. The sessions will challenge what you already know and give you the opportunity to get involved and ask the questions you've always wanted answered.
Eusebiu Catana,  AEOLIX and FENIX project coordinator and Senior Manager at ERTICO – ITS Europe will presented the two initiatives during the Supply Chain & Logistics Summit & Expo, taking place on 24-26 September 2019 in Antwerp, Belgium.
Eusebiu Catana will present the AEOLIX platform during Track 1 "Supply chains & networks "in session "Digital Supply Chain Transformation & Innovation". FENIX will be presented on Day 2, Wednesday 25 September 2019 in Track 2  "Logistics and Transport" in a session under the title "Towards a New Public-Private Logistics Data Sharing Architecture for Europe".
Alongside traditional presentations there are also active case studies, in-depth discussions and live showcases. Get involved in round table conversations with people who have made real differences in their business.
ERTICO Partners are entitled to a 20%  discount. Please contact partnership@mail.ertico.com to claim your discount.
Click here to view the agenda.