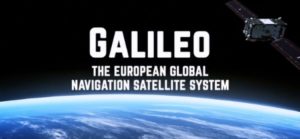 On January 10, the European GNSS Agency (GSA) declared that the Galileo network has officially moved from a testing phase to the provision of live services.
For the first time, users around the world will be able to be guided using the positioning, navigation and timing information provided by Galileo's global satellite constellation.
Parallel to this declaration, the GSA also released a new web tool called UseGalileo, which helps users keep track of Galileo-enabled devices. The tool is available at the following link: http://usegalileo.eu/EN/.
Galileo, the European Global Satellite Navigation System (GNSS), consists of a network of eighteen satellites orbiting the Earth relaying information to two ground centres in Germany and Italy respectively.
According to GSA, as of January 10, any mass-market device containing a Galileo-enabled chipset, such a smartphones and vehicle navigation devices, can use Galileo signals for positioning, navigation and timing.
For more information, please click here.
Source: GSA