ERTICO's Women on the Move campaign is back with Julia Koltys, Employer Branding and coordinator of Volvo Group's platform Wom-Tech. From knowledge sharing, to inspiring women to start a career in the transport and engineering industry, Julia explains how Volvo Group supports diversity in the workforce.
Julia, tell us about Wom-Tech? Why has Volvo Group started this initiative?
"We wanted to do something different and personal for women within the transport and technology industry in order to connect and share their experiences. So together with female engineers and leaders employed at Volvo Group we started organizing different events. We had three during 2019, with different themes and goals to reach out to both external and internal women in the industry and to encourage networking. All Wom-Tech events have so far been well attended and we have collected very good feedback, which makes us continue to work and develop Wom-Tech's journey."
What is the ultimate goal of Wom-Tech? What does Volvo Group hope to achieve?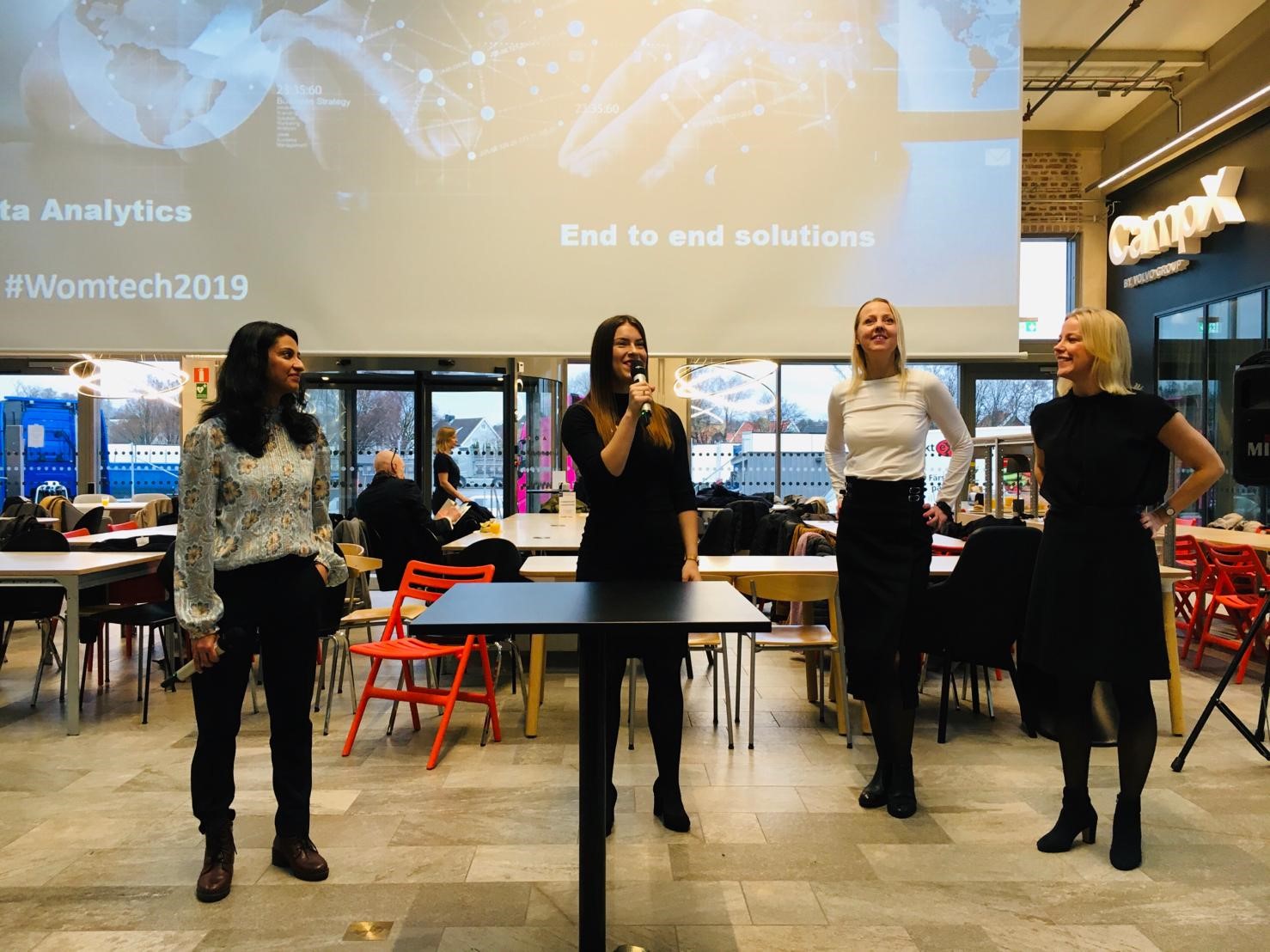 "The purpose of Wom-Tech is to inspire women by sharing knowledge of being a female engineer in the transport and technology industry. We also hope to reach out to others with useful tips and tricks and to send a strong message to women who work in this field, so they can encourage and support each other. Studies have shown that women are still a minority in this industry, which means it could greatly benefit from more gender diversity. This is why with Wom-Tech we hope to continue to support diversity and inclusion in the transport workforce. We want to empower women in the industry by speaking about different subjects, such as female leadership, challenges in future transport solutions and much more. The next topic that we will discuss in March will be "growing through the unknown". We want to talk about subjects that the audience can relate to and be inspired by, but also touch upon tough themes such as how one's confidence can grow thanks to difficult experiences. These are all messages that Volvo Group wants to send out."
Why do you think there needs to be initiatives that target women in transport?  
"We believe we need to inspire more women to choose a career in transport, whilst for others already involved in the industry we can continue to support them and their passion for the job. I believe that no matter which industry you are working in, diversity and inclusion should always be at the heart of the company culture. Wom-Tech won the Diversity and Inclusion award of 2019 at Volvo Group Trucks Technology, which shows that we are on the right path. It is important to work in a welcoming environment and talk about challenges and how we turn them around to gain development and strength. It's easy to only talk about success and seeing failure as a weakness, but that's not the way we want to do it: we all make mistakes and we want people to share and learn from them. During 2020 Wom-Tech will have a wider audience, so more people will get to hear our perspective and understand different situations."
What opportunities does Volvo Group offer to female engineers?
"Volvo Group offers different careers and opportunities to everyone, from Engineering Graduate Programs to a variety of activities that engage young kids, students and professionals in the industry. Volvo Group is a great company to work for, especially because it allows you to be a part of a culture of diversity and inclusion, meet people with different backgrounds and competences, not to mention all the job and internship opportunities within the company. You also have the chance to travel and work around the world and be in charge of your own career path."
What is your personal experience of being a woman in transport? What is your story?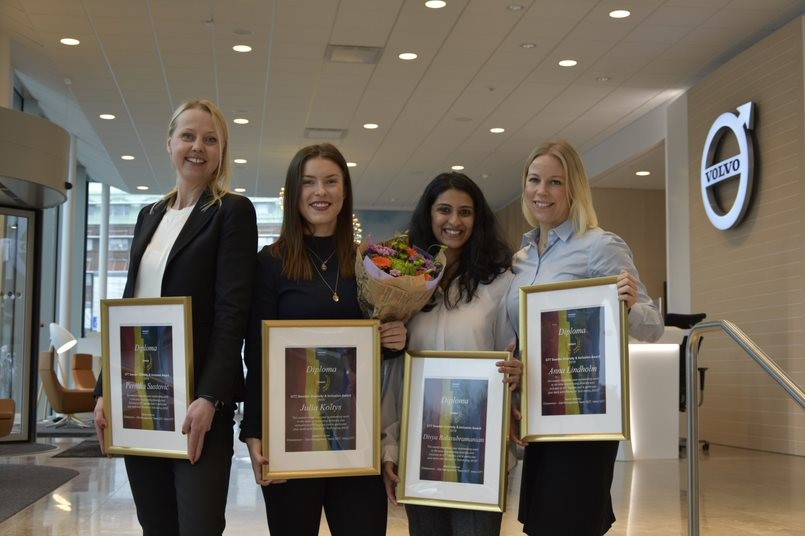 "I am not an engineer, but I have been working in HR and Employer Branding in this industry for four years.  Equality, diversity and inclusion have always been close to my heart, both professionally and privately and I always encourage employees, friends, colleagues (everyone) to treat everyone equally and try and promote diversity in the work environment. At Volvo Group, every day I meet passionate female engineers who have lived different experiences of being a woman in the industry. I have listened to nice as well as heart-breaking stories related to gender imbalance in the workplace. For me, we all are individuals and equal. Not all stories are the same, and people have struggled differently. Through Wom-Tech, I am getting really connected to these stories, which are close to speakers' hearts and have made them stronger, bringing them to where they are today! I have received incredible feedback from both the speakers and the audience during Wom-Tech events, which have inspired and encouraged them to make a change. Wom-Tech is much more than a panel discussion. Months before the event, I come together with the speakers to prepare, brain storm and share everything from tears, laughter and anger. It is not just preparing a panel, it is growing together and getting to know each other, becoming one team!"
How can we become involved in Wom-Tech?
"We organize various events, which can be found on Volvo Group's LinkedIn group. We are continuously working on making each event personal and inspiring with the help of different female speakers from different sectors of the industry."
Follow us on Twitter! #womenonthemove2020