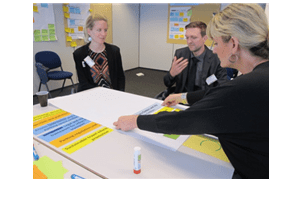 A new tool that helps urban mobility professionals to analyse different combinations of sustainable urban mobility measures is being launched this spring.
The Urban Transport Roadmaps policy tool, commissioned by the European Commission's Directorate-General for Mobility and Transport, is designed to help cities deliver on the goals of their Sustainable Urban Mobility Plans (SUMPs).
The tool is being revealed at the 3rd European Conference on SUMPs in Bremen (Germany) on 13 April 2016.
The ability to compare different mobility scenarios will be of great help to transport planners, and will allow them to forecast the impact of measures and understand whether they are the best solution to the challenges they face.
10 February 2016 : Urban Transport Roadmaps to support sustainable urban mobility planning: The … https://t.co/2wk9VbzX21 @ICLEI_Europe

— Municipal (@Municipal_eu) February 10, 2016