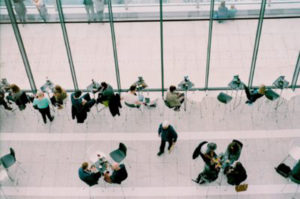 The Innovation Sessions are an initiative organised by the European Commission to bring together key actors from the European Institutions and main stakeholders from both public and private sector to present and debate perspectives on innovative fields. This year's session focused on Industrial Digitalization, European Urban Mobility and Automated Mobility and took place on 21 November at the European Economic and Social Committee (EESC) in Brussels, under the auspices of the EU Commissioner for Research Science and Innovation, Carlos Moedas.
The event gathered 100 representatives from the transport related industry, research and commission officials and saw the participation of the Portuguese Trade & Investment Agency (AICEP), in cooperation with the Confederation of Portuguese Business (CIP), the Portuguese Agency for Innovation (ANI), the European Economic and Social Committee (EESC) and Eupportunity.
During the 7-hour event, the Panels discussed about the general Industrial technologies and the specific Mobility Trends, with particular focus on two main topics: Urban Mobility and Connected and Automated Mobility.
ERTICO – ITS Europe was presented by its  Director  of Innovation and Deployment, Johanna Tzanidaki, who discussed about Urban Mobility with Claire Depre, Head of Unit ITS at DG MOVE, Peter Stuckmann, Head of Unit 'Future Connectivity Systems' at DG CONNECT, Daniela Carvalho, Head of Unit 'Transport Economics and Management' at TIS.
Johanna Tzanidaki presented ERTICO and its work on Innovation and Deployment, focusing on two of ERTICO's led-innovation projects: TM 2.0 and SafeStrip.
All speakers agreed that User Behaviour with regards to Urban and also Automated and Connected Mobility needs to be studied and understood, if the EU is to lead in innovation. Commissioner Moedas asked for 'Man to the Moon' strategic visions from the Mobility stakeholders who should communicate more on the results and the aims of their research, so that innovation and the continuous financial and policy-related support to it can be secured.
Speakers included the EU Commissioner for Research, Science and Innovation Carlos Moedas, the Ambassador of Portugal to the EU, Nuno Brito as well as the Secretary of State for Industry for Portugal, Ana Lehmann, the Head of Unit 'Photonics' GD CONNECT, Phillippe Vannson, Clara De La Torre, Director of Transport Directorate at DG RTD, PierPaolo Tona from the Department 'Connecting Europe Facility at INEA, speakers from Audi and Volvo.