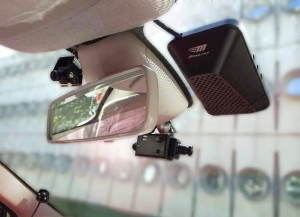 The next European Transport Research Conference (TRA 2016) will provide participants with the unique opportunity to learn about UDRIVE, the European Naturalistic Driving Study. A booth will be set at the European Commission stand, on the Exhibition Hall, to showcase one of the instrumented cars that are being employed to study driving behaviour. The car, a Renault Megane, is equipped with a data acquisition system (DAS) comprising:
CAN bus connection
8 cameras
A Mobile eye sensor
The showcase will be complemented by video footage on display, leaflets and a presentation by UDRIVE partner Michiel Christoph (SWOV), who will be at your disposal to respond to any questions.
More information will be available on the website closer to the event.
If you wish to learn more about it, please contact Carla Coppola (c.coppola@mail.ertico.com) with Julie Castermans (j.castermans@mail.ertico.com) in copy.
About TRA
Transport Research Arena 2016 is the most important transport research event in Europe, gathering every 2 years tresearchers, experts, operators, industry and policy-makers. TRA 2016 aims at getting science, research and industry closer to each other and pointing out challenges and opportunities they can efficiently face together.
TRA2016 Conference will contribute to innovation in sustainable mobility for Europe, by bringing together all the stakeholders of the transport system.