In a post published on the UDRIVE project website, Clément Val reflects on what are the challenges to have a good database. He included critical comments and recommendations for the success of future Field Operational Tests (FOT) and Naturalistic Driving Studies (NDS) projects.
According the Clement Val, the three pillars to sustain a quality database are:
A quality data acquisition system (DAS): The first challenge to set a DAS that is reliable and can perform in a consistent way, over long periods of time. The system needs to be validated. Moreover, ambitions need to be aligned with available funding.
A clean and fit-for-purpose database: The second challenge is to deal properly with the hiccups of the logging system. The aim here is not to upload junk into the database. Data quality needs to be assessed before it is used in the analysis.
Work on the substance… and the form!: The third challenge is to provide the database with the best possible structure. It should be properly documented. Defining and using naming conventions is a must as well.
---
About Clement Val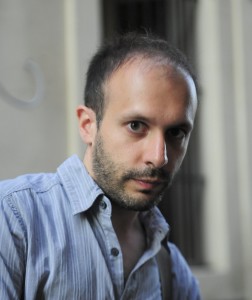 Clement Val is an engineer with over 15 years of experience in the automotive industry. The last decade he has worked at CEESAR on projects dealing with driver behaviour and their relation to the vehicle's environment. Among the topics covered by his work stand traffic safety, driving assistance systems and autonomous driving.
CEESAR is a non-profit French organisation focused on road safety. Their role in UDRIVE includes the development of the DAS, its adaptation to the passenger cars employed in the study, data processing and development of analysis tools.
For more information, contact info@udrive.eu