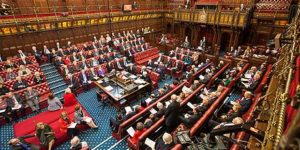 Government must take action to prepare for the deployment of fully automated road vehicles and ensure the UK receives maximum economic benefit according to a new report.
The House of Lords Science and Technology Committee launched its new report 'Connected and Autonomous Vehicles: The future?' this week, setting out a range of policy and investment recommendations.
---
Related content:
---
"Connected and Autonomous Vehicles is a fast moving area of technology and the Government has much to do, alongside industry and other partners, to position the UK so that it can take full advantage of the opportunities," said the committee's chairman the Earl of Selborne.
The report calls on the Government to ensure the UK is an attractive place for automotive manufacturers and new market entrants to carry out their research and development for CAVs.
Recommended measures to achieve this include investing in fundamental scientific research in robotics and information technology and establishing one or more large scale testing environments for CAVs covering real world urban and rural environments.
The report also recommends that mobile coverage on UK roads will need to be improved to support CAVs and says Government, Highways England and local transport authorities should engage with industry to future proof new infrastructure.
ITS (UK) gave evidence to the Science and Technology Committee's inquiry, which has been incorporated into the report.
To read the House of Lords report, please click here.
For the full story, please click here.
Source: ITS UK