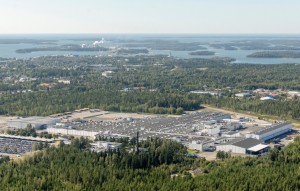 A car factory in the Finnish town of Uusikaupunki has launched a shuttle bus service that ferries employees from a nearby town to work.
Valmet Automotive, which employs about 2 000 people from the surrounding region, is testing the service between the towns of Rauma and Uusikaupunki.
The purpose of the initiative is to reduce the risk of employees, many of whom work long hours and drive home tired, having car accidents.
While safety is the main concern, the service will also reduce emissions produced by workers driving private cars to work.