As the old Chinese proverb says: "if you tell me I will forget – if you show me I will remember".
Demonstration projects are one of the most exciting moments of ITS international congresses. Not only can the participants directly experience new projects, but industries can showcase their products and solutions.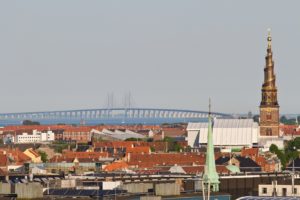 The World Congress on Intelligent Transport Systems (ITS) facilitates and influences global cross-talk of technologies and services towards making the deployment of ITS a smart and sustainable reality. The 2018 ITS World Congress will be held in September  in Copenhagen, with the theam "Quality of Life".
Indoor demonstrations, outdoor demonstrations in a "closed area" and outdoor demonstrations on open road (subject to regulatory approval) are scheduled and will focus on a wide range of topics:
Cross-border solutions
Mobility services – from Transport to Mobility
ITS and the environment
Connected and Automated Transport
Next generation goods delivery
Satellite technology applied to mobility
Transport Networks Evolution
The 2018 demonstrators have been selected but applications are still being accepted.
If you are interested in becoming a demonstrator, please download the Call for Demonstrations brochure and for more information, please contact Demonstration Coordinator Liv Timmerman: EQ6I@tmf.kk.dk
Technical visits
The 2018 ITS World Congress in Copenhagen will give you the opportunity to go on Technical visits. More information is available here.
Don't miss the opportunity to be part of Copenhagen 2018!