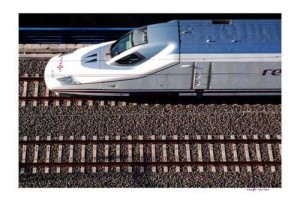 Iberia and Renfe have launched a single ticket for airplane and high speed train last Thursday.
The new ticket will connect the Spanish cities of Cordoba, Malaga, Seville, Valladolid and Zaragoza to 80 destinations in Europe, America, Africa and the Middle East, with a stopover in Madrid (Atocha or Chamartín train stations)
The minimum connection time is 3 hours to provide enough time to move from train to plane and vice versa. The travellers receive a single, combined ticket although for the time being they will need to  download them separately from the AccesRail (for the train) and iberia.com or at the airport (for the plane).
Original source: Iberia
Image source: Renfe