The FIA Mobility Conference 2015 will be held in London from Tuesday 15th to Friday 18th September. It will be jointly hosted by the FIA and its British member organisations.
This year's conference theme is "Keep Calm and Stay Connected" and it will focus on the 'connected city'. The common ingredient of all expected discussions will be the emerging approaches to mobility and transport solutions in the urban environment and the 'smart future' for mobility clubs.
Rasmus Lindholm, Director of Partnership Services and Communication at ERTICO will participate in the session "New Technologies at Work", where he will provide some food for thoughts regarding Mobility as a Service and the role of ITS in the set-up of smart cities, including connected vehicles.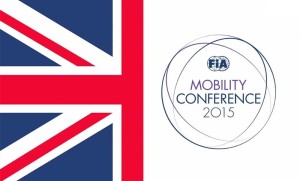 Get to know the keynote speakers
For more information, visit fia.com