2023 International Symposium on Freeway and Tollway Operations (ISFO)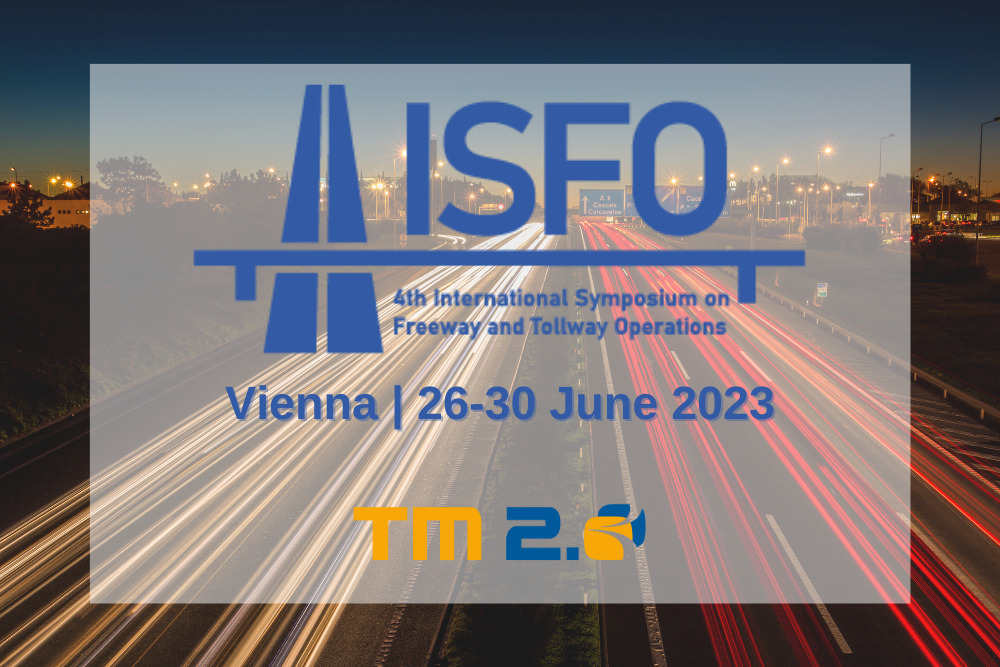 ERTICO's Innovation Platform TM 2.0 is actively involved in the organisation of the 4th International Symposium on Freeway and Tollway Operations (ISFO). This important event for the traffic management community is co-organised with the Transportation Research Board (TRB) and AustriaTech and will take place from 26 to 30 June in Vienna.
The Symposium will bring together up to 400 experts in more than 40 workshops and sessions under the theme "Innovation advances towards the Future of Managing Traffic" to discuss the future of traffic management. Side events are also part of the Symposium, including the meetings of ASECAP and the General Assembly of the ERTICO Innovation Platform TM 2.0 on interactive traffic management, as well as technical visits allowing participants to discover innovations that have already been implemented in practice.
Still hesitating to join us in Vienna? We have 5 good reasons why you should attend the ISFO Symposium!
The ISFO offers a unique programme addressing various aspects of Traffic Management of the Future around 4 tracks: Governance and Organizational Challenges, Managing and Analysing Operational Strategies and Performance, Next Generation of Traffic Management Systems and Services, and Innovative Financing to Build and Operate Motorways
You will have the unique chance to network with up to 400 international experts in the field of Traffic Management, Policy and Transport Research
You will also have the opportunity to take part in side events, such as a Networking Dinner and Technical Tours addressing C-ITS, automated mobility and urban mobility
You can actively participate in the Symposium by submitting a paper or a poster by 15 March. More information here.
If you are a student, you can take part in the Student Papers Awards, proudly sponsored by TM 2.0, and win prizes up to €3,300. More information on how to submit a paper and enter the competition can be found here. The deadline is 21 April.
Secure your spot at the ISFO Symposium today and hesitate and register here!
Find out the latest information about the event here and learn more about the history behind the ISFO and how it started in 2006 here.
Looking forward to seeing you in Vienna and holding very interesting discussions on the future of traffic management with you!