Get to know NAPCORE with this virtual event
February 18, 2022 @ 9:00 am

-

10:00 am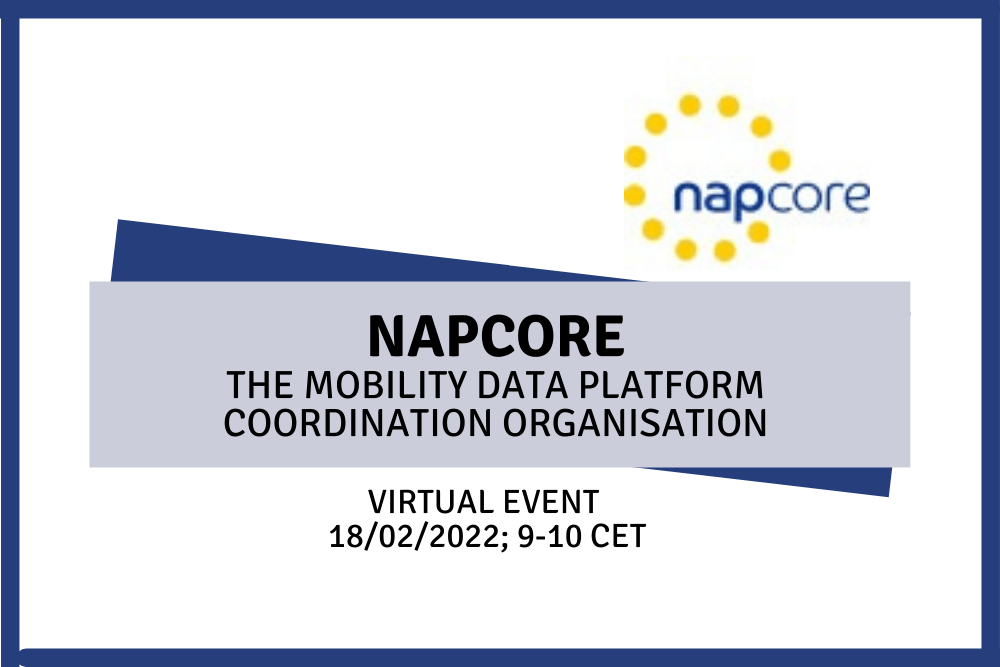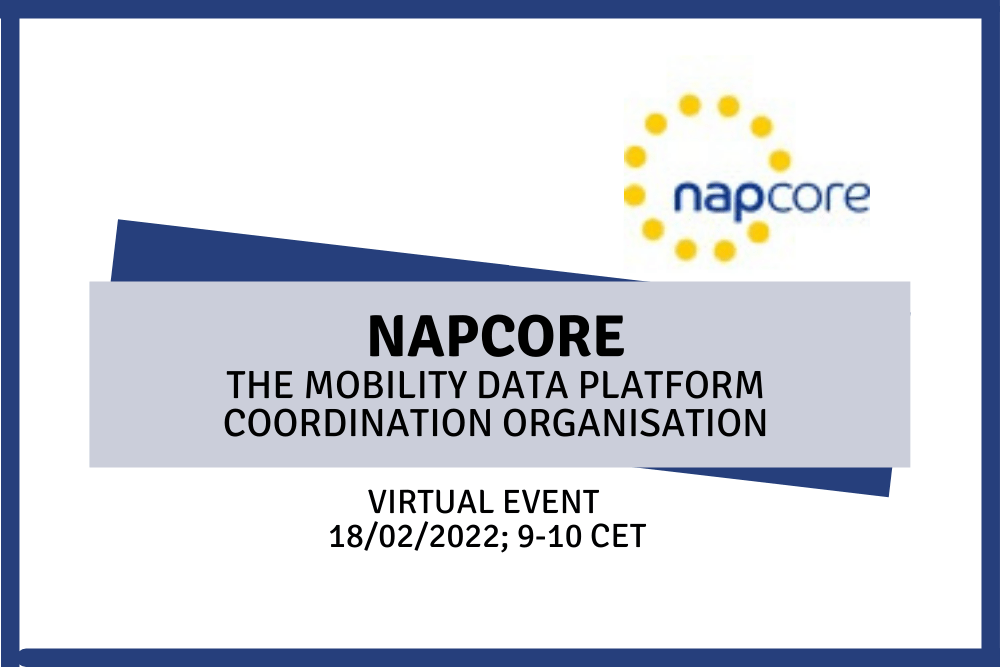 Last year, ERTICO's TN-ITS innovation platform was granted a major CEF European project award called NAPCORE. The TN-ITS platform develops, maintains, supports and deploys the TN-ITS map data update exchange standard, linking authoritative and regulatory data, originating by the road authorities to service providers such as digital map makers. The platform focuses on digital map updates and advancing state-of-the-art mobility applications like ISA (Intelligent Speed Assistance). In the future, the regulatory data will address automated mobility and transport applications.
TN-ITS services are already taking place in 14 Member States.  NAPCORE creates lots of opportunities for ERTICO's partnership for a closer engagement with EU Member States, regional and city authorities, building further on ERTICO's City Moonshot and co-operation in other innovation platforms such as MaaS and TM2.0.
Created and co-financed as a Programme Support Action by the Connecting Europe Facility of the European Union, NAPCORE  (National Access Point Coordination Organisation for Europe) aims to coordinate and harmonise all European National Access Points (NAPs) for mobility data. NAPCORE's goal is to optimise interoperability of NAPs as mobility data platforms through common data standards, improve access and availability of mobility data throughout Europe, and strengthen NAPs and National Bodies through common processes and strategies. NAPCORE covers all EU Member States, and beyond, with its 70 partners and implementing bodies and three associated partners working to improve interoperability and data availability in the mobility domain in Europe.
To give everyone the chance to get to know NAPCORE, learn what the project is currently working on and what it will accomplish in the near future, the NAPCORE consortium is hosting a virtual public event on 18 February 9:00-10:00 CET. Registrations are open here.
This virtual public event introduces the project and outlines how NAPCORE will support steps towards the creation of European-wide solutions to better facilitate the use of EU-wide data. The event specifically targets interested European mobility data users and stakeholders, stakeholder groups and associations.
Agenda:
• Setting-the-scene: NAPCORE from the EU Commission's viewpoint
Kristian Hedberg, Head of Unit B4 at DG MOVE, European Commission
• The NAPCORE Steering Committee
Anna Johansson Jacques, NAPCORE Steering Committee Chair, Swedish Transport Administration, Sweden
• General Overview of NAPCORE, its vision and strategy
Timo Hoffmann, NAPCORE General Secretary, Federal Highway Research Institute, Germany
• NAP interoperability, data content and accessibility
Maria Stavara, NAPCORE WG3 lead, Center for Research and Technology Hellas, Greece
• NAPCORE-led mobility data exchange standard harmonisation
Bard de Vries, NAPCORE SWG 4.1 lead, National Road Traffic Data Portal, The Netherlands
• National Bodies harmonisation and NAPCORE Advisory Board
Damaris Gruber, NAPCORE Deputy General Secretary, AustriaTech, Austria
• Q & A session