IoT Eurasia 2018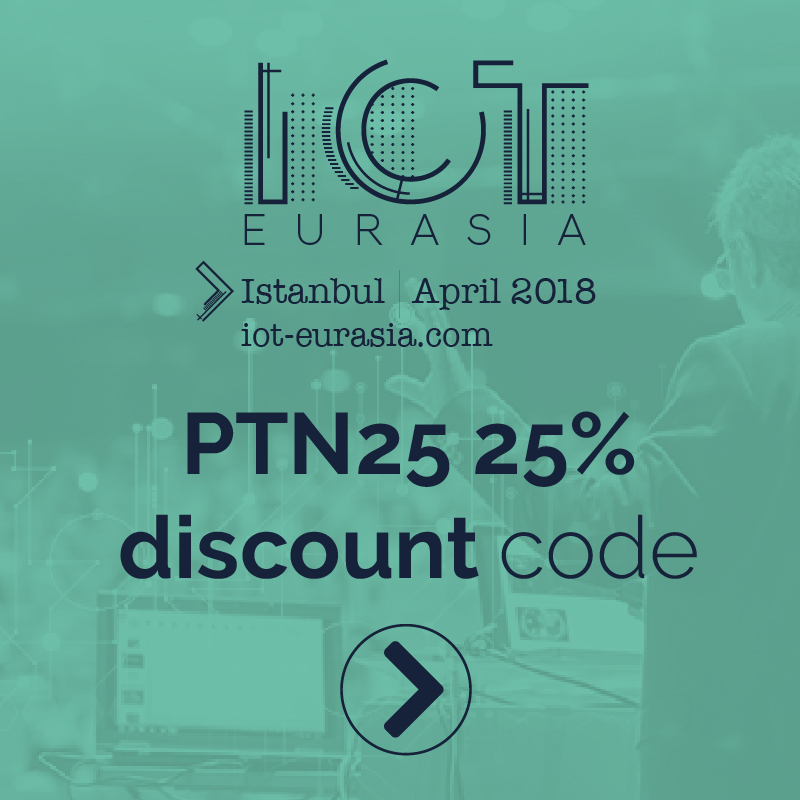 With the opportunity from the Internet of Things now realised, enterprises, industry and governments are all looking to capitalise on the latest in connected technology.
The inaugural IoT Eurasia 2018 will bring those at the forefront of this global phenomenon to Istanbul to uncover the IoT potential across Europe, the Middle East and Asia.
The focus being case studies from global leaders who can share their lessons learnt with the ambitious emerging markets of the region.
For more information about key topics and speakers, please visit IoT Eurasia's official website.
A 25% discount for this event is available with the code SPKR25.
Click here to register.