TEAM Final Event "Collaborating for tomorrow's mobility"
October 18, 2016

-

October 19, 2016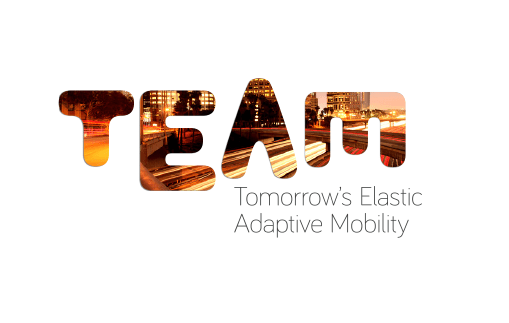 During this event attendees will have the chance to learn more on how collaborative mobility can turn to reality through dedicated presentations, panel discussions and demonstrations. Specifically, the TEAM final event offers the following:
a lively debate on the future of mobility, including smart innovations that move connected mobility systems from cooperation to real collaboration,
first-hand experience of elastic mobility applications,
a dedicated conference including high-level speakers from industry and authorities,
creative workshops to design future mobility,
a multimedia exhibition featuring TEAM applications and infrastructure solutions.
The detailed agenda can be found here. For registering please visit the following link: www.collaborative-team.eu/finalevent
We will be more than glad to welcome you to our project final event in Berlin.