VREF Conference on Urban Freight 2016
October 17, 2016

-

October 19, 2016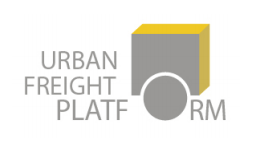 The Urban Freight Platform invites you to the VREF conference on Urban Freight 2016.
The second international conference organised by the Urban Freight Platform will discuss the complexity of freight transport in urban areas with a focus on the need to share space both at the city and regional level.
Topics will include:
sharing space for freight and passenger transport,
how we can plan for better use of space with cities becoming denser,
the need to consider a regional dimension,
how we can change behaviour and achieve change.
This conference consists of two parts:
Current issues in urban freight research, Monday 17 October: A series of presentations of academic papers on the basis of submitted abstracts (in oral and poster form) in short presentations in a number of parallel streams.
Plan for the future – sharing urban space, Tuesday and Wednesday 18 & 19 October: A series of invited presentations, panels and break-out sessions discussing innovative solutions that consider the perspectives from public authorities, transport operators, shippers, receivers, architects, planners, other industry stakeholders and researchers concerned with urban goods movement.
Click
here
to register for the conference.