The West Midlands Region is the second biggest in the UK and consists of the core cities of Birmingham, Coventry, Wolverhampton as well as Solihull and the Black Country. The region is transforming, growing and will be hosting major events such as the Commonwealth Games in 2022 and Coventry City of Culture in 2021. These successes bring challenges, so we are deploying new approaches around intelligent mobility and innovation to meet the region's transport needs in the decades to come.
Our cities grew rapidly in the 60s and 70s and in many cases, car transport was prioritised. These networks are not fit for the 21st Century, as they are not sustainable, can't cope with the demand to move large numbers of people and goods, as well as introducing other issues such as poor air quality and increasing carbon emissions.
We as a region appreciate this and are now developing major public transport schemes, be it high speed rail connections to London and the North, tram and bus rapid transit in Birmingham or very light rail in Coventry. However, these alone will not meet our needs and innovation and a focus on intelligent mobility is also needed.
As a region we have been very successful in forming public and private partnerships. Examples of our private sector collaboration include integrating Waze data, being the first city in the UK to trial MaaS Global's Whim app and also the first to integrate smart ticketing into the google pay wallet. We also work closely with UK national government and have been very successful in obtaining significant public funding and now have an innovation programme with total funding of around £100 million.
Our innovation programme is focused on three main areas: 5G, Future Mobility and Connected and Autonomous Vehicles.
5G
5G in the region is being pioneered by our sister organisation West Midlands 5G Ltd. A key focus of this organisation is accelerating the rollout of 5G by working in partnership with Mobile Network Operators. They are doing this by looking at how we can utilise existing public infrastructure, be it street furniture, fibre, vacant land or buildings to accommodate mast sites. They are also looking at how to work with our local authority partners to make permissions easier.
West Midlands 5G also has three market sector focused programmes: Mobility, Health/Well-being, and Industry.
For the mobility work stream, we are developing three areas of work:
A large scale deployment of sensors on our key road routes, ranging from high definition video cameras at key locations to large scale deployments of low cost, Internet of Things devices. These would look to validate the use case for using 5G but also give an incentive for mobile network operators to deploy 5G services along our key routes.
We are also developing quick wins, where 5G can be deployed to meet immediate needs and we are working with partners to deliver these schemes in the next few months.
Finally, we are looking at longer-term demonstrators to prove more challenging use cases, that need time to develop and implement. We will be looking to launch funded competitions early next year.
Future Mobility
The region is the UK's first Future Mobility Zone, this is a £22million project looking at:
Testing how demand responsive transit can solve real world problems including provision of transport for workers overnight at Birmingham Airport and the NEC Exhibition Centre and access to business parks and schools.
Connected / autonomous vehicle demonstrators as part of the Coventry City of Culture.
Mobility credits: offering travel credit to the public to scrap their cars and switch to public transport.
Developing a new traveller segmentation model to better understand our customers and the impact of new mobility schemes such as on-demand services and mobility as a service on transport use.
Rules of road: digitising road layouts, speed limits, parking, temporary and permanent restrictions to allow new connected and autonomous vehicle services.
Connected and Autonomous Vehicles
The West Midlands is home to the Midlands Future Mobility testbed. This is a testbed of 300km of urban, rural and inter-urban routes. This allows seamless testing of complex scenarios in real-world conditions. We have digitised and mapped the network, identifying points of interest including details of physical infrastructure, road markings, layouts, signals and associated features such as schools, shops and public facilities.  This allows us to work with customers to identify the most appropriate routes to meet their testing needs. The testbed also offers simulation facilities at WMG at the University of Warwick and closed testing just outside of Birmingham at the extensive HORIBA-MIRA facilities.
We are also taking a strategic approach to the deployment of instrumentation including CCTV, ITS G5, 5G, green light optimisation (GLOSA), Weather Stations as well as providing data from traffic control systems.
The testbed is located in the heart of the West Midlands, which means that as well as testing, we offer significant abilities to test with the public to further understand consumer acceptance and business models. Midlands Future Mobility is run by a public-private consortium who can advise on the best approaches.
About West Midlands
Historically, the West Midlands has always been at the centre of industry and revolution in the United Kingdom, be it the industrial revolution in the 18/19th Century or the automotive revolution in the 20th Century. This is the still case now, as the region is home to industry, distribution centres, start-ups, software companies and major vehicle manufacturer Jaguar Land Rover and it is related supply chain companies. Our strength is shown by the region's trade surpluses with the US and China.
It is not just an industrial heartland, our core cities of Birmingham, Coventry and Wolverhampton have seen huge redevelopment and transformation in the last twenty years into highly desirable cities. This has led to a huge influx into the region of young people: Birmingham has the youngest city population in Europe with 40% of its population under 25. We are also seeing large numbers of people move from London attracted to the lower cost of living and better quality of life that can be found here, and as a result the region is now home to a population of over 2.5 million people. We are proud that this success has been shown in us being awarded major events such as the UK City of Culture in 2021 and the Commonwealth Games in 2022.
More information
For our innovation programmes to be successful we need to work in partnership and we know we can't just develop solutions that work in the West Midlands. They need to have widespread applicability for them to be useful and a commercial success. We're keen to share knowledge and approaches with other organisations to get this joined up approach.
Author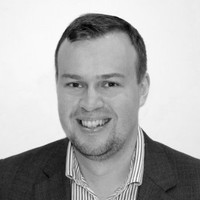 John Paddington
Innovation Integration Lead (Public Sector)
Transport for West Midlands
https://www.tfwm.org.uk/strategy/innovation-future-mobility/ 
Photos © Transport for West Midlands