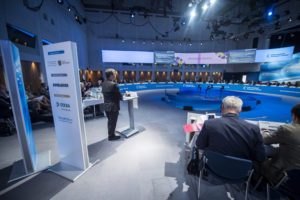 Global transport ministers have agreed to landmark declaration which could potentially transform the transport industry across the world.
Signatories include China, India, the United States and all EU countries under the banner of the International Transport Forum. The organisation is linked to the OECD and represents 59 countries.
The declaration includes a number of commitments broken down into categories such as connectivity, transport infrastructure and regulation. The main thrust of the declaration is to ensure that new trends and technologies such as digitisalition and connectivity are taken into account when shaping global transport governance.
Of particular interest are calls for the recognition of global standards and rules, acknowledgement that sound governance is needed to ensure high-quality transport infrastructure, and support for the development of national transport policy frameworks aimed at promoting cooperation and compatible policy-making among transport authorities.