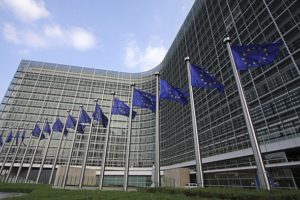 On 5 May, the European Commission opened an evaluation of the ITS Directive to assess to what extent the ITS Directive contributed to the faster and more coordinated deployment of ITS as well as the better functioning of road transport systems and their interfaces with other modes of transport. As part of the evaluation process, the Commission is carrying out this public consultation.
The ITS Directive provides the legal framework to support the coordinated and coherent deployment and use of Intelligent Transport Systems (ITS) within the European Union, in particular across borders. It defines four priority areas for ITS development and deployment. In these priority areas, the Directive provides for the development of legally binding specifications for interoperability and continuity through delegated acts, as well as for the development, where appropriate, of necessary standards. It also provides for the adoption of guidelines and other non-binding measures by the Commission.
Consultation period
The consultation will last for 12 weeks, closing on 28 July 2017.
Target group
All interested stakeholders are welcome to participate in this consultation.
Structure of the questionnaire
The questionnaire contains the following sections:
Information about the respondent
General questionnaire
Detailed questionnaire
Section A is obligatory for all respondents, collecting information about the respondent and asking for the right to publish the information.
Section B is designed to gather input from a broad public audience on the general functioning of the Directive and the need for continued EU action in this field.
Section C is intended to gather more detailed input. Questions are technical in nature and this part of the consultation seeks primarily the input from key professional stakeholders, but is open to all respondents.
Please click here to access the Questionnaire.
Using the questionnaire
The questionnaire is available in English. Translations in French, German, Italian, Spanish, Polish and Dutch will follow soon. (You can switch languages in the questionnaire)
Contributions may be submitted in any of the official EU languages.
You can skip questions that you do not feel comfortable responding to. However, replies to questions marked with an asterisk are compulsory. You can also pause at any time and continue later. Once you have submitted your answers, you will be able to download a copy of your completed questionnaire
For more information about the evaluation, please click here.
Source: European Commission