ERTICO – ITS Europe and Toulouse Métropole will proudly host the 14th European ITS Congress in the Centre of Toulouse, from Monday 30 May to Wednesday 1 June 2022. The event will take place at the newly built Exhibition and Conference Centre MEETT – conveniently located near the Toulouse-Blagnac Airport.
The City of Toulouse is the fourth-largest in France with 1.3 million inhabitants within its wider metropolitan area. As the capital of the French department of Haute-Garonne and the Occitanie region, the city is an important hub for business in the region and has many connections in particular related to the aeronautical industry.
ERTICO's ITS Congresses underline the importance of Intelligent Transport Systems (ITS), particularly in cities and regions where they are hosted. They also represent an important channel to raise awareness of smart mobility solutions among policymakers, experts and the general public. Since modern cities are facing numerous challenges, and seek to achieve the ambitious targets for addressing climate change, economic growth and urban development,  the ITS European Congress in Toulouse 2022 will focus on these key elements.
Exhibiting and commercial partnerships are significantly contributing to the actuality and success of a congress, showcasing great ideas and innovative solutions to smart mobility experts from around the world. ERTICO is delighted to announce the launch of the Commercial Partnerships and Exhibition brochure for this ITS European Congress. Off the back of a successful World Congress in Hamburg last month, which against considerable odds delivered fantastic thought leadership and brand positioning opportunities for our partners and exhibitors, ITS European Congress has now opened up an exclusive selection of engagement opportunities for ITS Toulouse 2022.
Please feel free to forward this document to the responsible person(s) within your organisation's Marketing Team. You are also welcome to contact Jerome Buchanan at j.buchanan@mail.ertico.com, who leads our Commercial Partnership and Exhibition efforts.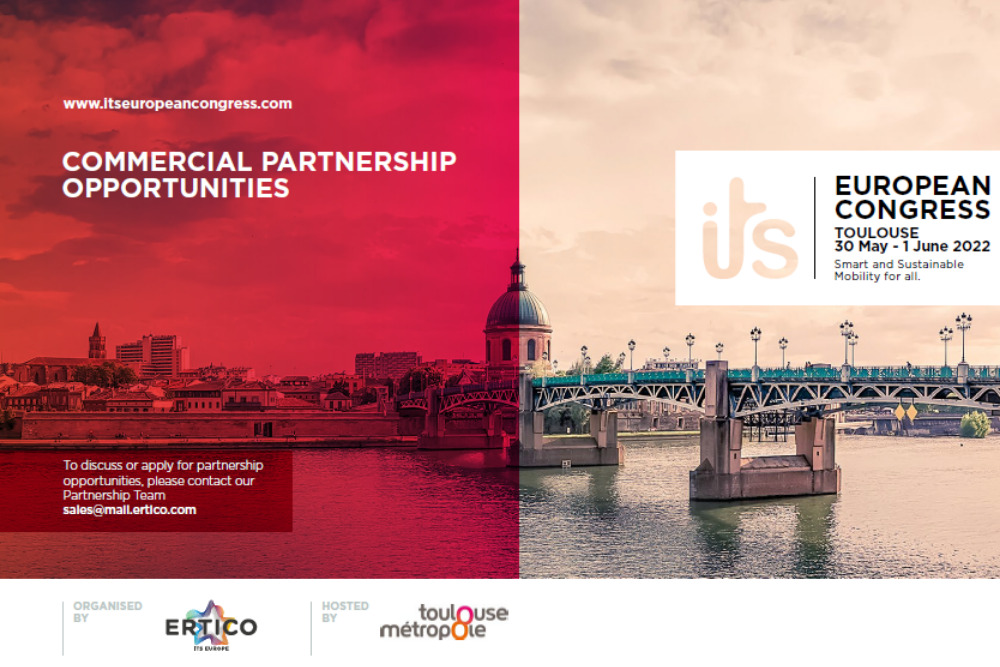 We look forward to hearing back from you!