A new EU-funded project, IN2CCAM, has joined the ERTICO focus area, Connected, Cooperative and Automated Mobility (CCAM). The project, whose full title is 'Enhancing Integration and Interoperability of CCAM eco-system', will work collaboratively with 21 partners from the private and public sectors to integrate CCAM services into traffic management. 
IN2CCAM held its kick-off meeting on 8-9 November in Bari, hosted by the project's coordinator, the Polytechnic University of Bari (POLIBA), under the scientific guidance of Professor Maria Pia Fanti, full professor of Control and System Engineering. For the next 36 months, the Consortium will work on developing, implementing and demonstrating innovative CCAM services.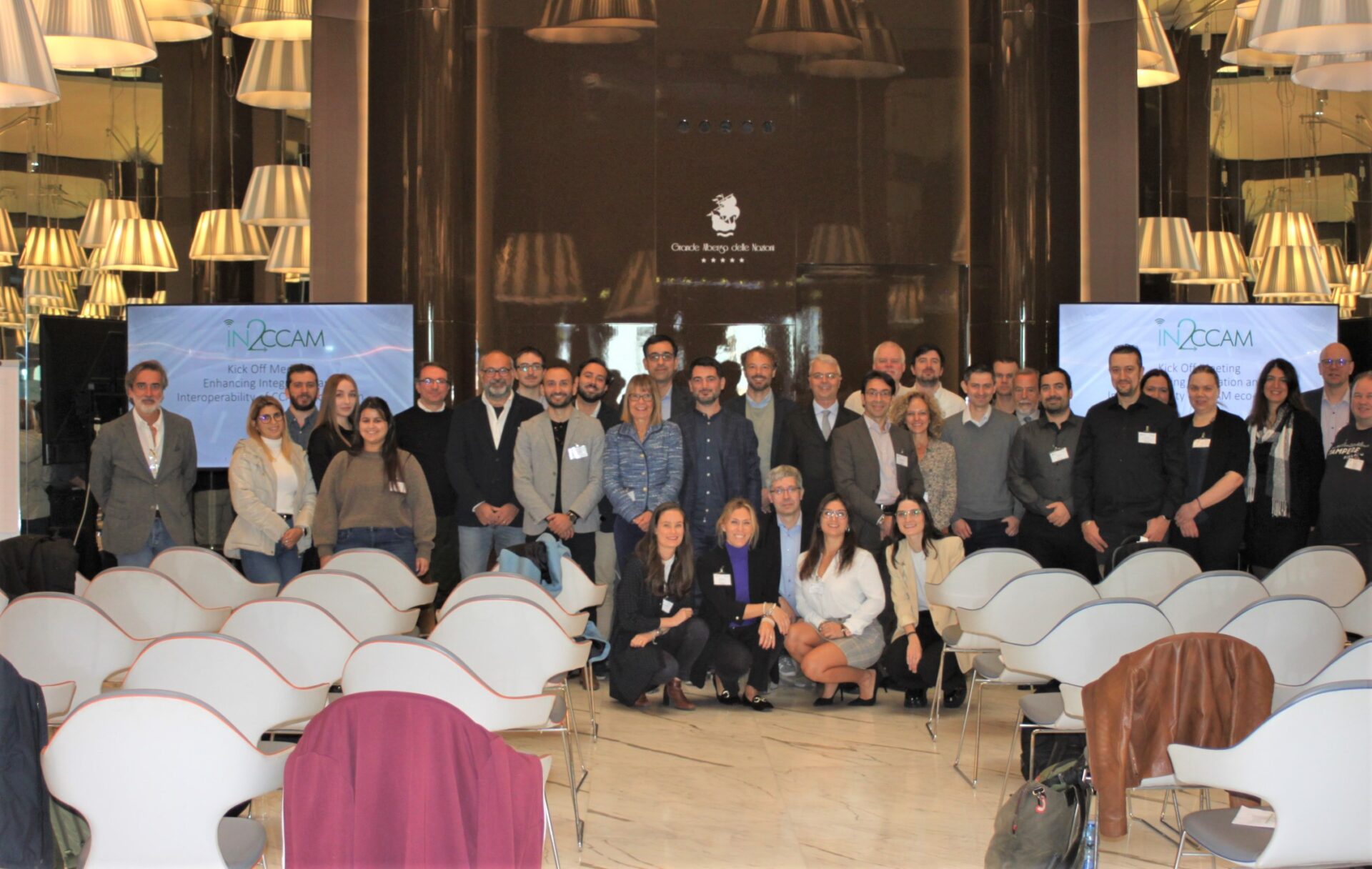 A total of six Living Labs located in different European regions will ensure interoperability and geographical coverage adapted to diverse cultural contexts across the continent. Tampere (Finland), Turin (Italy), Trikala (Greece) and Vigo (Spain) are the chosen cities for the four Lead Living Labs. They will deploy and test automated vehicles for real traffic demonstrations. Two Follower Living Labs in Bari (Italy) and Quadrilatero, which gathers the Portuguese municipalities of Barcelos, Braga, Famalicão and Guimarães, will carry out simulations and data assessments. 
'Cars, buses and trucks without drivers, but under the control of futuristic instruments based on artificial intelligence techniques, will be able to remedy human errors with great safety, environmental, and inclusive impact', expressed Prof Fanti.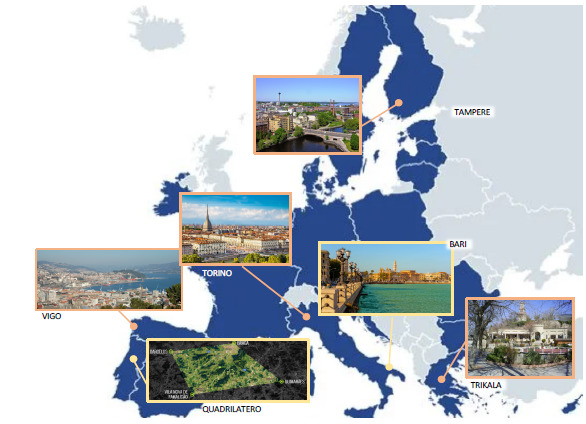 During the kick-off meeting, Georgios Sarros, Project Officer at European Climate, Infrastructure and Environment Executive Agency (CINEA), highlighted the project's collaborative spirit, sharing IN2CCAM services and best practices with other projects and initiatives and ensuring its sustainability. Mr Sarros made a particular mention of FAME, a sister project from the same Horizon Europe call, coordinated by ERTICO. FAME will organise, together with the European Commission and the European Partnership on Connected, Cooperative and Automated Mobility, the EUCAD 2023, a major event for connected automated driving. 
Throughout theIN2CCAM  project, ERTICO will bring its experience in the field, bolstered by several initiatives, such as our founding member role in the CCAM Partnership. 'As communication leaders, we look forward to bringing CCAM one step further not only by developing innovative services and technologies but boosting synergies with other initiatives to maximise the scope of connected, cooperative and automated mobility across Europe', stated Coen Bresser, ERTICO Senior Manager of Innovation and Deployment.
IN2CCAM facts & figures 
Start date: 1 November 2022
End date: 31 October 2025
Duration: 36 months 
Partners: POLIBA (Coordinator), 5T, ACASA, AKKA, VIGO, BT, BARI, E TRIKALA AE, ERTICO, ESYCSA, LINKS, ICCS, OKAN, LIST, GLS, Quadrilatero, TTS Italia, Ubiwhere, VICOM, VTT, CEA. 
Topic: HORIZON-CL5-2022-D6-01 – European demonstrators for integrated shared automated mobility solutions for people and goods (CCAM Partnership)
Grant Agreemtent: 101076791